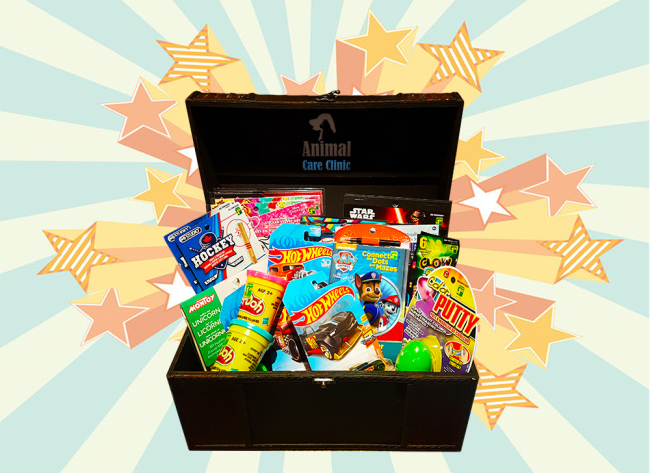 We know that kids love pets and pets love kids. We love kids too and welcome them at Animal Care Clinic.
Treasure!
Yes we have treasure. No we're not pirates! We have a treasure chest for kids. Anytime your child visits Animal Care Clinic, they are welcome to pick a toy from the Animal Care Clinic Treasure Chest. The toy is theirs to keep! Another reason to visit us at Animal Care Clinic 🙂
More Toys!
Our goal is to get you in to see the veterinarian as soon as possible. For when there's a bit of wait, our waiting area has toys for kids. They're welcome to bring them into the exam room too (along with their Animal Care Clinic Treasure Chest toy)!
Colouring Books!
Does your child like to draw and colour? We've got you covered. We have complimentary colouring books with crayons for kids (and kids-at-heart – we won't tell!). Just ask us for one!